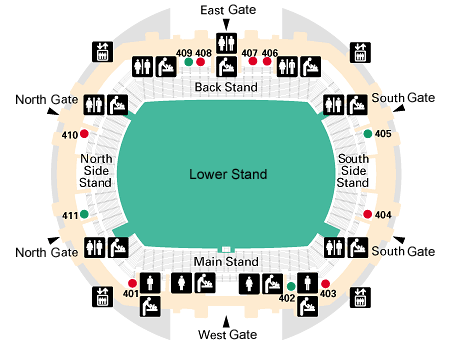 You will directly be on the 4th floor if you enter any of the Gates. 4th floor is the lowest of all the floors with spectators' seats, but not the 1st floor. You cannot go lower than this floor.


Toilet [All the toilets on the 4th floor, except for the back stand central toilets, are designed for the disabled]
Baby Changing Facility
Elevator
Food and drink stand
Novelty goods stand [set up when needed] 402 / 405 / 409 / 411
* The number of stands installed may change depending on the event.